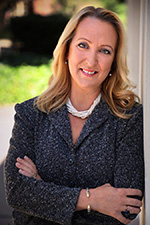 Jennifer Mnookin is an inspirational leader. A visionary with a keen sense of hope and possibility for the future, her leadership combines wisdom, personal warmth, and intellectual brilliance. Her extraordinary tenure at UCLA is notable for her ability to navigate with grace while building consensus and shared purpose. Her leadership as chair of the council of professional deans was invaluable to our collective "rising to the challenge" over the years, and her commitment to public higher education serves as an inspiration to all. The University of Wisconsin–Madison is very fortunate to have Dr. Mnookin as their next chancellor, and we celebrate this next chapter in career with her.
Eileen Strempel, Dean of UCLA's Herb Alpert School of Music
I am excited to welcome Jennifer Mnookin to the UW–Madison campus. Her energy is infectious and her knowledge of Wisconsin and the Madison campus community is impressive. She is ready to be a Badger. Incoming Chancellor Mnookin is a dynamic leader and I look forward to working with her.
Edmund Manydeeds III, University of Wisconsin Board of Regents President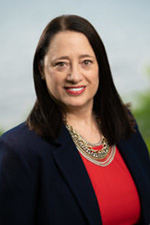 Dean Mnookin's passion for public higher education, her vision for its future and the crucial challenges it faces were so impressive. The choice of leader for our flagship is one of the most important tasks regents can face. We were fortunate to have the help of an outstanding search committee and valuable campus participation, both of which were crucial to the process. Dean Mnookin is a collaborative, visionary leader for whom student success and the Wisconsin Idea will be paramount.
Karen Walsh, Search Committee Chair and Regents Vice President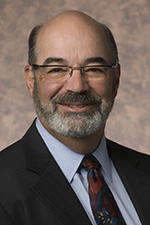 Chancellor-designate Mnookin's energy and enthusiasm made a powerful impression on those of us who interviewed her as well as the campus community during her public forum.
Michael J. Falbo, Interim UW System President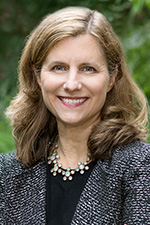 Jennifer Mnookin has been a national leader as a law dean because of her ability to see the challenges and opportunities ahead and her capacity to bring leaders with different views and interests to the table to work together. I have no doubt she will build on these exceptional strengths at UW–Madison, drawing on her talents as a leader who is at once visionary and collaborative. She is an inspired choice for one of the country's great public research universities.
M. Elizabeth Magill, President-Elect at The University of Pennsylvania, former Executive Vice President and Provost at University of Virginia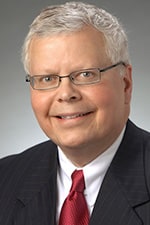 Jennifer Mnookin's innovative approaches to education, research, service and diversity provide a strong foundation for leading Wisconsin's flagship university. She has a personal, intimate understanding of the Wisconsin Idea and will be a tremendous asset to our state.
Jay Rothman, UW System President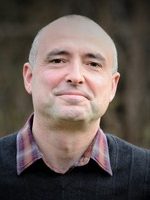 ASEC has enjoyed a long and productive relationship with Chancellor Blank and we wish her the very best in her new role at Northwestern. We are looking forward to an equally strong and positive working relationship with Ms. Mnookin as we begin to explore opportunities and tackle challenges for Academic Staff and UW–Madison.
Tim Dalby, chair, Academic Staff Executive Committee
ASM wishes the chancellor-designee a swift and harmonious transition into her new role, and looks forward to working with her administration in the upcoming year. ASM hopes to continue to have a cordial and open relationship with the chancellor, as has been maintained over many years. We are passionate as an organization for collaboration between us and university administration, as we stand as one of the many representatives of student voices across campus. We hope that Dean Mnookin, as chancellor, can share in our goals to advocate for students at the highest level.
Associated Students of Madison
Dean Mnookin is an outstanding choice to lead the flagship campus of the University of Wisconsin system and I know she will achieve great things there. As Dean of the UCLA School of Law, she elevated the school in so many ways, always focused on access and excellence. Her leadership, innovation and dedication to her faculty, students, and staff were everywhere apparent. While I am sad to see her go, I know she will be an exceptional leader in Madison.
Gene Block, chancellor, UCLA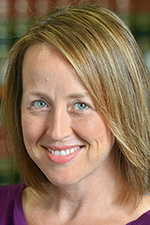 It is hard to imagine life at UCLA Law without Jennifer steering the ship. She has led us through incredible times in the last few years—a global pandemic, multiple constitutional crises, the righteous anger at the death of George Floyd and countless others. In doing so, she has been thoughtful, kind, tough, witty, and wise. Like so many others, I have learned a tremendous amount from Jennifer that I will take with me throughout my career. The University of Wisconsin is so lucky to have her, as we have been.
Beth A. Colgan, Vice Dean of Faculty & Intellectual Life and Professor of Law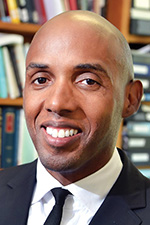 Jennifer has been a transformative Dean in every way. Under her leadership, the law school is more inclusive, more intellectually vibrant, more externally-facing, and more student-centered than it has ever been.
Devon Carbado, The Honorable Harry Pregerson Professor of Law and the former Associate Vice Chancellor of BruinX for Equity, Diversity and Inclusion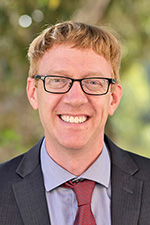 Jennifer has uncommonly good judgment and a remarkable capacity to see the forest and the trees. She is a consummate professional. She is always level-headed and courteous, and she truly lives the basic rule of leadership that "the buck stops here." Jennifer has handled an unprecedented period of deep challenges for higher education with good humor and extraordinary dedication. The pandemic required a lot of all of us, but no one at UCLA bore more on behalf of others than Jennifer.
David Marcus, Vice Dean for Curricular and Academic Affairs and Professor of Law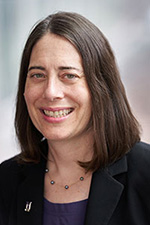 Dean Mnookin is a tremendous leader and person, and the University of Wisconsin is lucky to have her as its next chancellor. Her inclusive, collaborative approach to leadership, understanding of leading public research universities, and deep commitment to making a difference has allowed her to have an important impact at the law school, across the University, and nationally and internationally in partnership with other deans. I cannot imagine a more ideal choice.
Hari M. Osofsky, Dean and Myra and James Bradwell Professor of Law, Professor of Environmental Policy and Culture, Northwestern Pritzker School of Law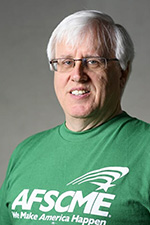 Dean Mnookin's passion and enthusiasm for higher education is unmatched. The University Staff looks forward to working with the new Chancellor on many important issues in the future.
Terry Fritter, chair, University Staff Central Committee