The former interim dean, Eric Wilcots has championed a collaborative approach to decision-making and has consistently worked to advance the level of research and scholarship in the college.

UW–Madison will confer nearly 8,500 degrees Saturday during a virtual commencement ceremony that will be released beginning at noon CDT. The university plans to hold an in-person event when it is safe to again gather in large numbers.
Institutional Statement on Diversity
Diversity is a source of strength, creativity, and innovation for UW–Madison. We value the contributions of each person and respect the profound ways their identity, culture, background, experience, status, abilities, and opinion enrich the university community. We commit ourselves to the pursuit of excellence in teaching, research, outreach, and diversity as inextricably linked goals.

The University of Wisconsin–Madison fulfills its public mission by creating a welcoming and inclusive community for people from every background—people who as students, faculty, and staff serve Wisconsin and the world.
Latest Tweets

We are horrified and sickened by the recent spate of incidents of racism and racial violence across the U.S. We condemn these and all racist acts in the strongest possible terms... - APLU Board of Directors Executive Committee & President Full message:
https://t.co/ZBCQ2rU9vp
https://t.co/wseX2U3qa0

To our Black and Brown students, faculty and staff: You belong here, you are important, your lives matter and we are committed to your safety.
#GeorgeFloyd
A response to
#GeorgeFloyd
, Madison protests and violence: We reject hate, racism and violence and call for peaceful activism to drive systemic change to build our community.
https://t.co/hqACi1SaAE
A tremendous loss for our Badger Hockey family.
https://t.co/w7UMvyGwUf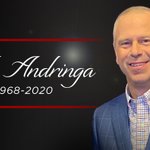 I join Chief Roman in condemning the tragic and inexcusable death of
#GeorgeFloyd
. I support @UWMadisonPolice's work to ensure that police training and policies protect and serve our communities of color as effectively as they protect and serve other members of our community.
For those of us who are white, our dialogue must include continuing to listen to our neighbors of color and renewing our commitment to addressing and ending racism in all of its forms.
Today's Dane County Police Chiefs Assn. statement and
@BGCDC
/@madison_365 town hall were important steps in an ongoing dialogue in our community about violence against black and brown people.
Great story this week from
@CBSSunday
on the unusual experience of graduating during a pandemic, featuring @UWMadison, Chancellor @BeckyBlank, and members of the
#ClassOf2020
. We are sure these graduates' resilience & strength will lead to future success.
https://t.co/zyjaZwRrWc