Read this message in
Faculty, Staff and Graduate Student Employees,
To express our appreciation for all that you've done, we have organized three campus events for our faculty, staff and graduate student employees and celebrate a full campus reopening this fall. Later this fall, we will also recognize second- and third-shift employees at a special event.
I hope to attend these events.  Of much greater interest, Bucky Badger will also join us. We hope you can come to at least one of these on-campus opportunities. Family members are welcome at each event, and especially encouraged at the Movie Night.
Please complete our online RSVP to let us know which events you plan to attend so that we can prepare for successful celebrations. If you have any questions or concerns, please contact Carrie Olson at carrie.olson@wisc.edu.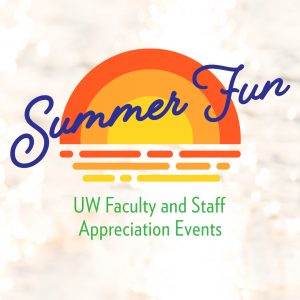 The events are: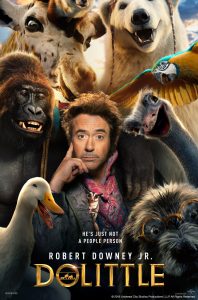 Sunburst to Sunset Terrace Appreciation Day, on Tuesday, July 20, at the Memorial Union Terrace. From 7 to 9:30 a.m., stop in for a free cup of coffee, breakfast bakery assortment and fruit (while supplies last). Bucky will be in attendance from 8:30-9:30 for photo opportunities. Can't make it for coffee? Join us from 2 p.m. to close, for free popcorn (while supplies last) in Der Stiftskeller of the Memorial Union for all UW staff and faculty – just show your campus ID.
UW Movie Night at Camp Randall on Tuesday, July 27.  Doors will open at Gate 1 of Camp Randall Stadium at 6 p.m., Chancellor Blank and Bucky will welcome all attendees at 7:15 p.m. and the movie "Dolittle" will start at 7:20 p.m. (rated PG, run time 1 hour, 41 minutes). The first 2,000 in attendance will be seated on the field and additional seating available in the east side stands. This event is designed for faculty, staff, and graduate student employees, families and guests. The event is free to attend; mobile or print-at-home tickets will be required for attendees you can secure your tickets until 5 p.m. on Tuesday, July 27 here: https://go.wisc.edu/2021uwmovienight
Please make sure to secure your tickets in advance of the event. Attendees can use this event parking voucher in one of these campus lots: 17 (Engineering), 20 (University Ave.), 7 (Grainger Hall), or 46 (Lake Street). The parking voucher can be printed or scanned from a smartphone. Here's how to use your validation. Note: parking in other locations means you must follow the parking lot's rules, which include hours of enforcement and/or payment (not covered by a voucher. Registered ticket holders received a separate email from Wisconsin Athletics (updates@buckymail.uwbadgers.com) about parking instructions on Monday, July 26.
Additional Information:
In the event of rain or severe weather, the event will be cancelled, attendees will be notified by 3:00 p.m. the day of the event if the event has been cancelled.
While sealed bottled water will be permitted to be brought in to the event, no other food or beverages may be carried into Camp Randall Stadium. Limited concessions will be available for purchase and bottled water will be provided at no cost at the concession stand, located near Section V.
The north end videoboard measures 101 feet wide and 42 feet tall. At just over 4,281 square feet, it is roughly the size of the Kohl Center basketball floor. The Camp Randall sound system will also be used for the presentation.
Non-Football Athletics Events Carry-in Policy will be enforced, with a security screening at the entrance, Gate 1, Kellner Hall. Only blankets will be allowed on the field. Chairs will not be permitted.
Access to the field will be controlled by wristbands distributed to the first 2,000 guests. Entry to Camp Randall will be through Gate 1, Kellner Hall.
Only bottled water will be permitted on the field. Food and other beverages of any kind will not be permitted.
No strollers will be permitted on the field turf, but can be stored on the sidelines if needed.
Footballs and other sports equipment will not be permitted into the stadium.
Merchandise will be available for sale at Bucky's Locker Room during the event.
Campus Ice Cream Social, on Wednesday, August 4 stop by for a free individual serving pre-packaged cup of Babcock Ice Cream (while supplies last) served by campus leadership from noon to 1:30 p.m. at three locations — Alumni Park, Engineering Mall, and the outdoor courtyard at the School of Nursing. Scoops will be distributed first come first served while supplies last. Dietary alternatives available upon request. Can't join us during that time? Get a free scoop in the Profile Room of the Memorial Union from 3:00 p.m. – 10:00 p.m. (while supplies last). Enjoy a sweet thank you treat!
If you are traveling to campus please plan accordingly and visit Transportation Services for more information about lot availability as well as options for walking, biking and taking the bus. All events will be held outdoors, weather permitting. While face masks will not be required, we recommend that you wear one if you are unvaccinated, or if it makes you feel more comfortable. Employees should make arrangements with their supervisors if the events occur during work hours.
Rebecca Blank
Chancellor